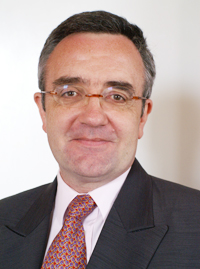 Rob Wherrett - Executive Chairman
A senior business change professional who has delivered over £1bn in business benefits.
Rob has a proven track record in transforming operations and achieving turnaround through change management, strong planning skills and outstanding programme governance. He is an acknowledged expert in defining the Right Problem and developing the Right Solution.
Rob is a graduate of the University of St Andrews, where he studied Life Sciences. From an initial career in the City of London and subsequently Retail Financial Services he moved into Systems and Organisational Development. He then founded Zymolysis in 1994. Work has taken him into a wide range of businesses and he is able to bring that broad experience to bear for his clients. He has worked throughout the UK and Northern Europe, together with time spent in the USA and Malawi on various client projects.
For a number of years he was a panel adviser to the UK Government DTI/BERR/BIS on matters to do with business. He is also one of the UK Assessors for Management Consultant accreditation with the Institute of Consulting (part of the Chartered Management Institute).
| | |
| --- | --- |
| Client interventions include: | |
| Royal Bank of Scotland (Retail) | Change portfolio evaluation |
| Homebase | HQ relocation planning |
| Home Office - Immigration | Business process redesign |
| Various SME Operations | Business planning & change |
| Prudential | Regulatory migration |
| Aviva | Project appraisal |
| Axa UK | Dependency management - Operating System upgrade |
| Global Solar | Business plan for World Bank |
| Whitbread | Supply chain scorecard |
| American Express | Euro introduction and MI conversion |
| GUS Home Shopping | Business turnaround |
| University of Glasgow | Project management - international research |
| Intelligent Finance | Programme management - prior to launch |
| Open University Business School | Associate Lecturer - Creativity Innovation & Change |
| Environmental Law Centre (Scotland) | Organisational planning |
CV (pdf - opens in new window)